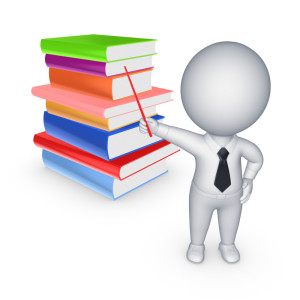 You can create customer interest in your products and services, and build relationships with an audience, by creating content marketing materials.
Content is the "soft selling" side of marketing where your product and your services are not the focus. Your focus when producing content marketing should be to create useful, interesting materials that make it known that your business has expertise and resources and is deserving of trust.
Pricing of all services can be affected by the complexity of your specific requirements and your approval process, including legal oversight.
Blogs and Articles
A blog is a series of web based articles that are typically contained in a dedicated area of a business's web site.
Your business related blog provides an way for your company to show your web site visitors how you help your customers, the value-added nature of your services, or it provides helpful or interesting ideas that cause visitors to check back often for new updates.
A significant feature of blog articles is that they are extremely useful as a "stealth marketing" tool. Blog articles generally don't sell or promote your product or business directly. They show a viewpoint, an approach to a problem, or highlight a situation that creates interest, without any pressure to shove an agenda down the reader's throat. Blogs can also showcase your staff's expertise or can portray your business's internal culture where it matters to customers.
Writing of blog articles of 300 to 600 words typically starts at $150 and up per article. Research effort for specialized topics may result in a higher price. Markup and publication to a CMS such as WordPress or Drupal are additional cost services.
Case Studies, White Papers and Longer Articles
A white paper is an article that describes a specialized technical or business topic.
A case study is a marketing-oriented report that describes a customer's experience with your product or service.
These types of content are written at approximately $1 per word. Example: a short 2000 word white paper would be $2000.
Screencast Scripts
A screencast is a software product demonstration video.
Production of a script for a voice-over of a screencast is priced by the minute of video run time. To read more about screencasts and what you must prepare in advance, please review this linked page.  The deliverable will consist of the scripted words plus time notations that indicate to the video production team where segments of voice over are to be placed in the video. Video production, audio production, and voice talent are not included in this pricing.
---
How do You Get Started?
Just reach out and make contact with me. Let's talk.
[contact-form-7 404 "Not Found"]