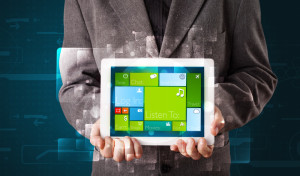 I'll Help You Engage, Persuade and Sell to Your Customers – With Words.
Copywriting and business writing for: Technology and Business Startups • Independent Software Vendors • B2B Providers
If you need to actively market your products and services with the written word, I can help you now. Whether you know exactly what you need, or you need help developing a marketing strategy, I can improve your marketing and sales.
My writing  transforms your visitors into readers. Readers into active leads. And leads into sales.
Have a Small Business? Need Marketing Help?
Effective marketing services for software, B2B and tech vendors. Fairly priced, responsive, easy to get started, and easy to work with.
Writing Services for Marketing Professionals
Copywriting and communications for your technology and B2B products and services. Easy to onboard. Easy to work with.
Learn how to write your own marketing materials
… with the free Crash Course in Marketing Writing for Business Owners. Learn what to look for in outsourced copywriting. Seven digestible lessons.
I'd Like to Hear from You.
[contact-form-7 404 "Not Found"]