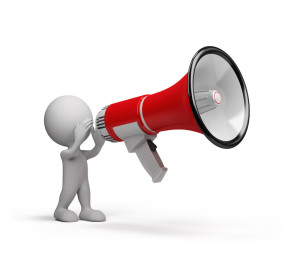 When you need to sell, promote, or publicize your business, product, service, or cause, you need copywriting.
Notes About All Services
Service prices include interviewing (of you or staff) and independent research, as necessary, as part of the package price.
Most services priced above $300 require a deposit of 50% with balance due on satisfactory completion. Most services priced at less than $300 must be prepaid in full.
Project prices that are quoted are usually "fixed", meaning that the price doesn't depend upon hours worked. These are typical prices. Pricing of all services will be adjusted by the complexity of your specific requirements and your internal approval process, including legal oversight.
My goal is to make you completely happy with the final result of your marketing production.  I will revise your copy when you show specific problems with the content, or omissions in the deliverable, or stylistic problems.
Web Site Copy
I will develop the copy for your entire web site. This is a great option for businesses that are having an outside agency develop their web site, who need a turnkey solution for the web site content.
For most projects consisting of at least five pages of content, the price of this service is [sc:webpagepageprice] per page. Most web site content pages have 200 to 500 words of content per page. So, a typical new web site that requires five pages of content – such as a home page, an about page, a company  mission or philosophy page, a Services page, and one additional page to your specifications, would be [sc:webpageprojectprice]. Note: this pricing does not apply to landing pages or other direct response pages. Note also that sites with fewer pages may be subject to a minimum cost.
Landing Page or Direct Sales Page Copy
A landing page is the destination of an outside link, such as a Google AdWords sponsored ad, or a URL provided in some media or direct mail advertisement. A landing page is generally constructed to have the goal of acquiring the visitor's email address or their permission to be contacted by a sales department.
A direct sales page is a web site page whose function is to induce a visitor to buy your product or service.
Both landing and direct sales pages have extremely variable word counts, from a few hundred words to a couple of thousand words, depending upon the offer, the product, audience, and the value proposition.
A landing page or sales page is considerably more challenging to create than the individual pages of a typical multi page web site. The reason for this is that persuasion in writing has to be used to cause the reader to take an action that you desire. 
To develop such pages, direct response copywriting tactics such as strong headlines, a compelling narrative (story) that draws in the reader, and one or more calls to action have to be invented and refined.
Development of a landing page or a direct sales page start at [sc:landingpageprice].
Press Releases
A press release is a news article that is written for the purpose of publicizing your product, service or business. The unique value of a press release is that it may create publicity and exposure that otherwise you would have to generate with paid advertising.
It's important to note that a press release must be news worthy if you wish the release to be reprinted by news media. A product introduction or a new venture must be framed as a news event in order to be suitable as news. This also means that for the greatest credibility, press releases should not be written with a heavy promotional flavor.
Press releases must be distributed in order to be effective as publicity. You may use an online press release distribution services, notably www.prlog.org, www.prweb.com, and www.prnewswire.com as three examples, each of which will provide distribution when you upload your press release to each site.
Or, if you have relationships with specific publications and/or journalists, you may submit your press release directly to them.
Development of a press release is [sc:pressreleaseprice]. Distribution is not included.
Printed Brochures
Even in the online era, customers and prospects always seem to ask for "something real" – a printed artifact – when they are considering your company's products. A brochure is a budget-conscious way to provide prospects, conference attendees, or potential partners with information about your product or company.
Copywriting for print is nearly a dead craft. Unlike online writing, a compelling marketing message has to be fitted into a specific physical size. The writer must also work fairly closely with the graphics artist who is creating the design of the brochure.
Copy for one tri-fold brochure – essentially, an 8.5″x11″ page folded into thirds – starts at $500.
Sales Letters
A sales letter is a traditional way of gaining leads for a product or service. Some more traditionally minded business owners may react more favorably to a physical letter than they would to an offer presented on a web site.
Development of a two page sales letter starts at $500.
---
How do You Get Started?
Just reach out and make contact with me. Let's talk.
[contact-form-7 404 "Not Found"]